KAFEINI WAKE-UP PLACE - Visual Identity, Editorial Design


---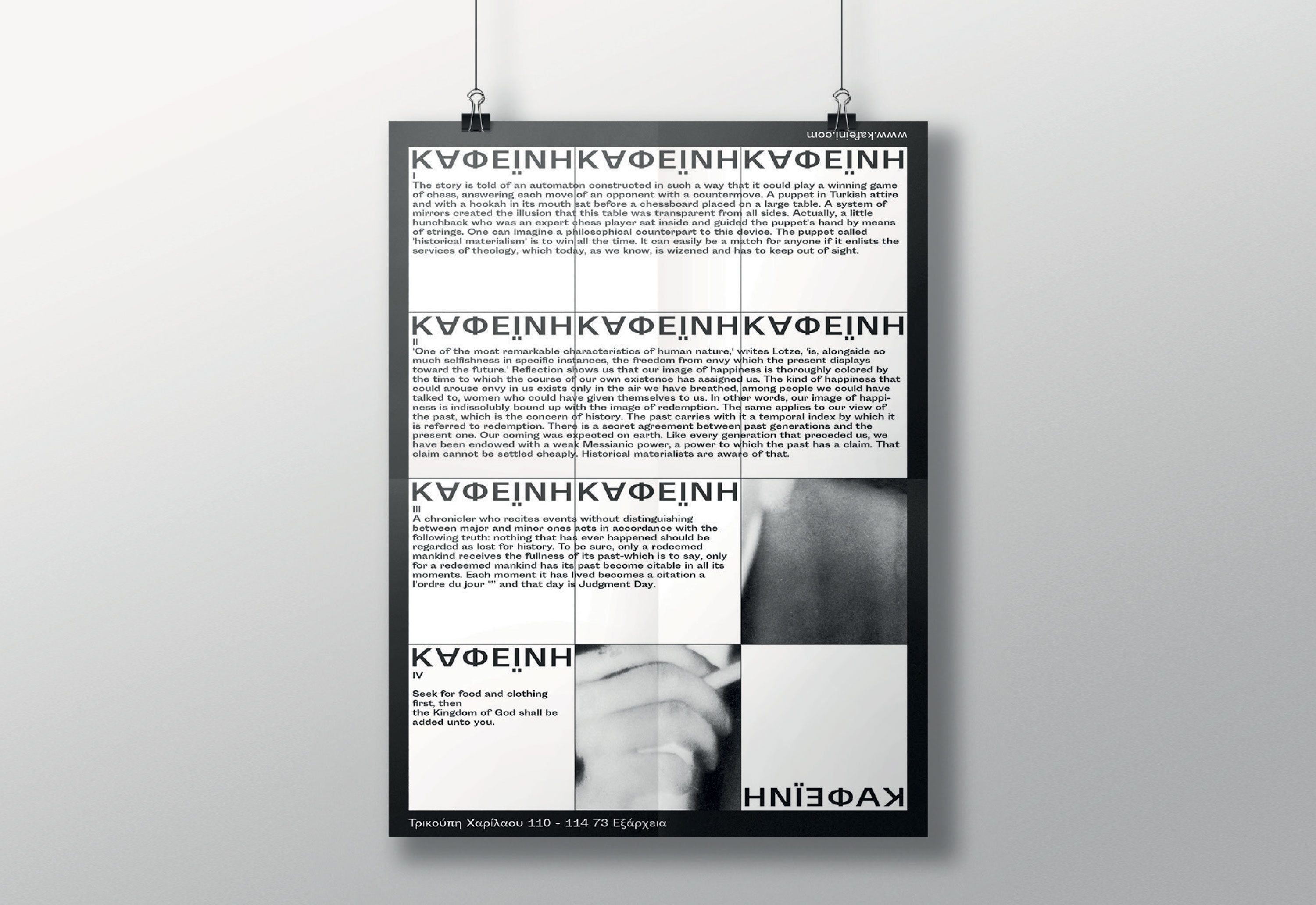 NOV 2017
RedGrass Design & Printing
Art Direction, RG_1744
© 2020 JuanSolano | No portion of this presentations may be reproduced in any form without express and prior written consent of the author.
Kafeini is a coffee shop specialized in express coffee with dedication a priori to offer the best coffee, the best consumption experience (anti-dogmatic), at the best price. The store is located at Char. Trikoupi street, 110; in the center of Athens. It borders the area of Exarcheia, a neighborhood famous for the resistance and activism of numerous Greek anarchists, socialists and anti-fascists in the 80s. The main characteristic of the store is the alternative in which it provides an experience in the consumption of coffee acclimatized by the diffusion of counter-cultural thought.
The objectives of the store are to approach the public in a fraternal way, always spreading the thought against the dogmas imposed in the society and giving the best coffee for the awakening of the current situation.